A drill, a milling cutter, an ultimate machining strategy
Most of medical screws are machined on lathes, on the main spindle the thread and on the sub-spindle the hex lobular socket. That particular operation is usually slower and defines the cycle time. With every second of time saving the manufacturer wins: time and money.
CrazyDrill Hexalobe and CrazyMill Hexalobe are solutions developed by Mikron Tool to achieve a clear improvement of efficiency when machining medical screws made from Titanium (mainly Titanium Grade 5 ELI / TiAl6V4 ELI / 3.7165) or Stainless Steel (mainly 316LM / X2CrNiMo18-15-3 / 1.4441). Thanks to a perfect machining strategy and adapted parameters, the machining of hex lobular bone screws (better known as "Torx®") is 50% faster, guaranteeing also a high degree of precision of the profile and achieving nearly burr-free results.
Pre-hole drilling with CrazyDrill Hexalobe, is available in the diameter range from T4 – T30 (0.9 to 3.8 mm, [.035" - .150"]), or as customized combined drill.
Micro endmill CrazyMill Hexalobe, is available in the diameter range from T4 – T30 (0.2 to 1.0 mm, [.008" - .039"]), for milling depths of 3.5 x d and 5 x d and, depending on diameter, with 3 or 4 flutes.  
The Hexalobe-program from Mikron Tool
Mikron Tool offers with the Hexalobe-program a turn key solution for machining medical screws, which is not only based on the cutting tools, but also delivers a package with the best machining strategy and the right parameters. 
The most efficient approach to machining "Torx®"-screws turned out to be the one which could do it with a minimum of different tools: pre-hole drilling with 120° chamfer – milling the hex lobe – subsequent deburring. The time-consuming milling process can be done with helical interpolation (with max. pitch 0.8 x d) or with side milling (with stepover max 0.5 x d).
The four operations (pre-hole drilling – chamfering – milling – deburring) are completed in three operations with two tools.
First the combined drill CrazyDrill Hexalobe does the center bore and a chamfer and this right away with an excellent surface quality (Ra 0.2µm, Rz 0.8 µm).
After the milling of the final shape, this tool will be used once again for deburring → a nearly burr-free surface and superior surface quality are achieved.
The milling cutter CrazyMill Hexalobe with 3 or 4 flutes (depending on diameter) is available in two standard lengths. Its high stiffness allows machining with high feeds and massive stepover, while still guaranteeing the necessary hex lobular profile accuracy. The surface quality is given by the special geometry which also affords working with high stepover so that the operation can be completed with few steps.
Two specific geometries have been developed for CrazyDrill Hexalobe and CrazyMill Hexalobe to guarantee a perfect machining of the most used screw materials:
Therefore, when milling, a vibration free helical interpolation and, when drilling, good chip breaking and quick chip evacuation are guaranteed.
A specially developed micro-grain carbide with high stiffness and edge chipping resistance meets all requirements in terms of mechanical properties (as high toughness or low thermal conductivity) of Titanium and Stainless Steel.  
The high-performance coating eXedur SNP is heat- and wear-resistant, prevents buildup edges and promotes uniform chip flushing. The result is long tool life. As the coating is chrome free, a cross contamination on medical part is avoided.
Your personal CrazyDrill and CrazyMill Hexalobe
Mikron Tool offers CrazyDrill and CrazyMill Hexalobe also in customized versions:
Milling cutter with different diameters, lengths and flutes to the standard program

Combined drill with different diameters, drilling depths or chamfers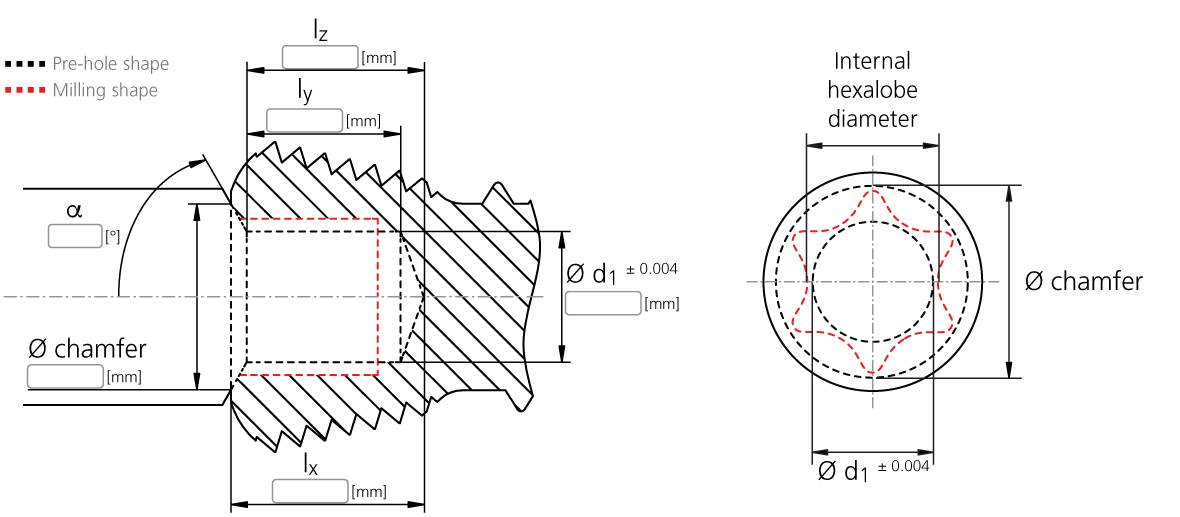 Do you need more information about our possibilities? Contact us here.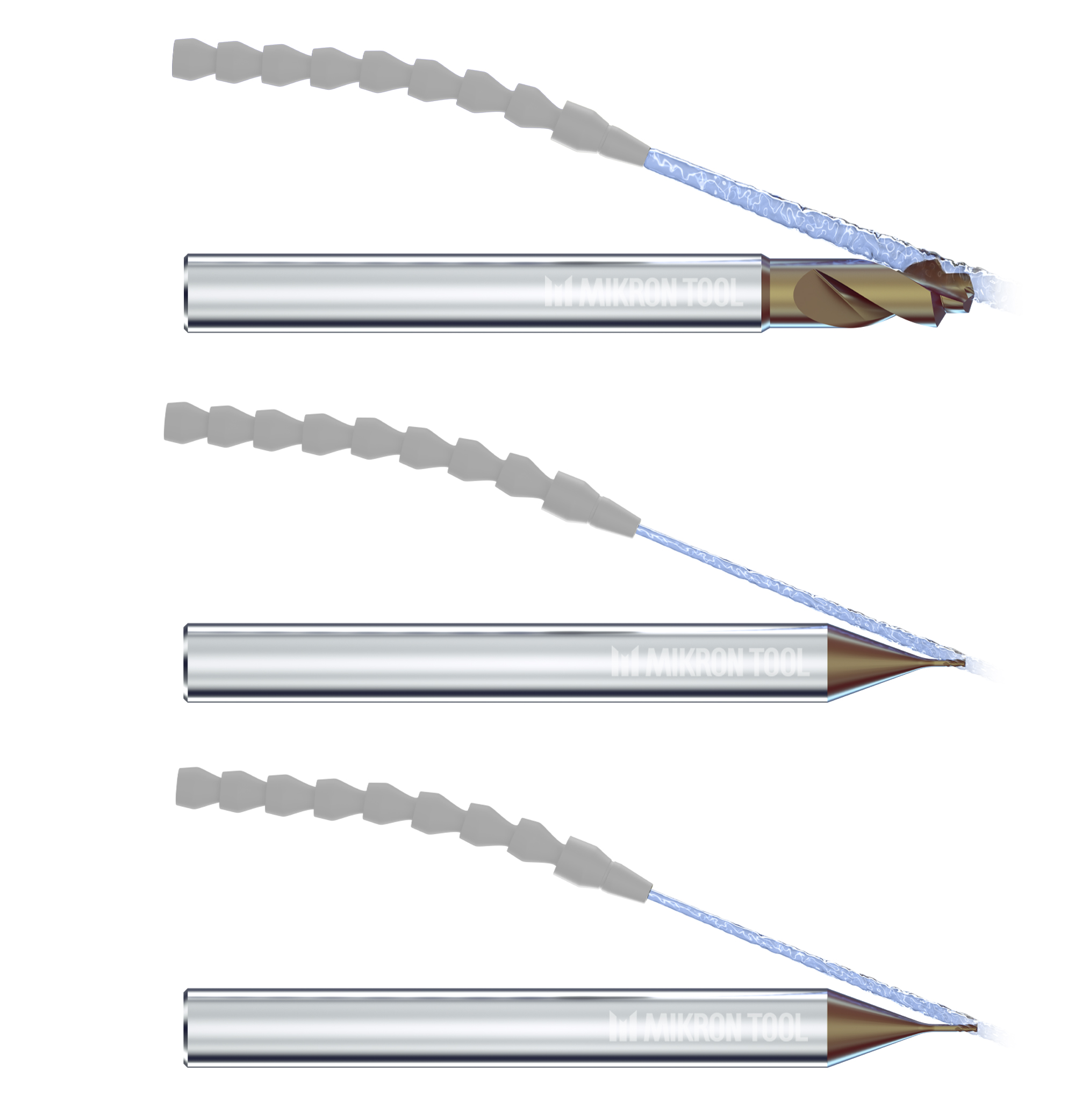 CrazyDrill/CrazyMill Hexalobe Video
New concept for machining of "Torx®" shapes