"Full immersion" into the world of chip removal machining
- Mikron Tool and DMG MORI organize a medical technology day at the Technology Center in Agno
Finally live again! On September 4, 2020, a medical day took place at Mikron Tool's Technology Center - of course under strict compliance with the safety regulations that are still in force. A "full immersion" day into the MedTech world, jointly organized by DMG MORI and Mikron Tool. The presentations focused on the machining of medical components made of titanium and stainless steel, realized with Mikron Tool cutting tools on various high-performance machines from DMG MORI in 1/3 of the time normally required for machining such workpieces.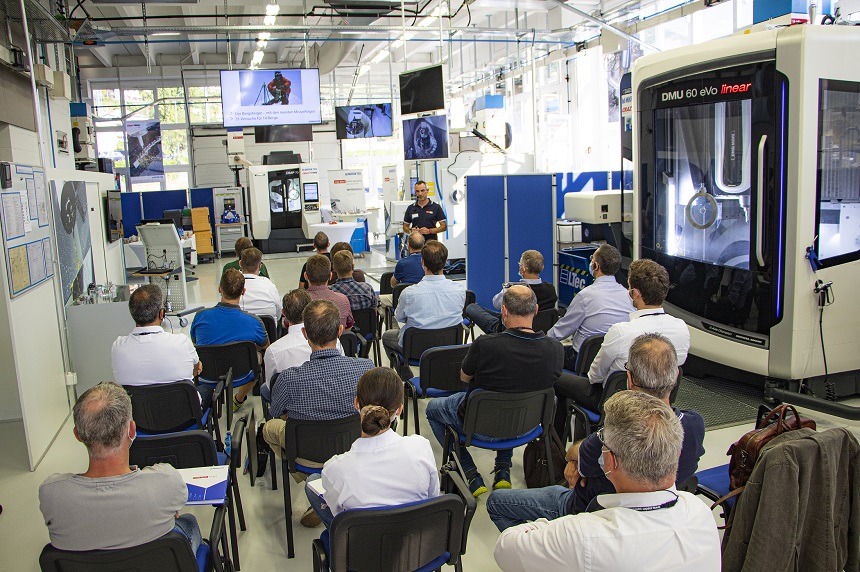 Near the action, not on the sidelines: from theory to practice on the machine it's only few minutes at the TechCenter. This made it easy for the experts to demonstrate live the machining of medical components using concrete examples and explain the advantages of the tools and machines used.

For example, the hemostatic clamp made of martensitic stainless steel (17-4 PH), which was completely machined in a single clamping in only 35 minutes on a DMU 60 eVo, known for its high dynamics and its extreme solid and stable structure. The result with CrazyMill Cool tools and the 5-axis high performance machine guaranteed high precision and excellent surface quality.

We continued with deep hole drilling using the "mad" CrazyDrill Flex, in which cooling plays an essential role. Here the participants could witness how the tool drilled in stainless steel and titanium up to a depth of 50 x d, starting from a diameter of 0,3 mm. The results impressed all participants, as they showed that it is possible to create the smallest holes up to 10 times faster than with spark erosion methods or single-flute drills. Customers are already using this tool today, for example, to machine phaco tips. 

Or CrazyDrill Cool SST-Inox, which achieves a depth of up to 40 x d in a single step and without chip evacuation, all this from Ø1 mm and with high performance in terms of tool life and machining time. Thanks to these capabilities it is used, for example, machining of nailing systems.
No time to rest, because the next presentation followed immediately, with the machining of a bone screw made of titanium grade 5 in only 3 minutes on a compact, flexible Sprint 32/8 from DMG MORI. The focus was on the creation of the Torx® shape with the CrazyTool Hexalobe machining concept. This enables a turnkey solution with a 50% shorter machining time, while guaranteeing the highest profile accuracy, excellent surface quality and nearly burr free results.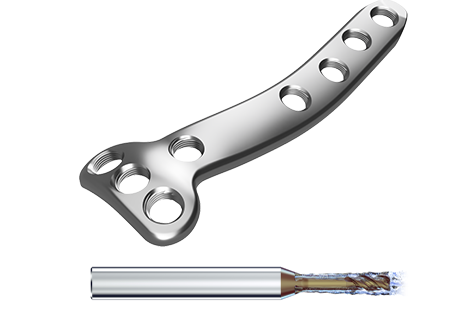 The striking conclusion of the event was a bone plate (Volar Distal Radius Plate) made of Grade 2 titanium, milled from the solid in only 26 minutes on a dynamic 5-axis machine (DMU 70) designed amongst other for the medical component industries and with a CrazyMill Cool.  All this resulting in an outstanding surface quality of Ra 0.4 (grinding quality). The users benefit is a reduction of machining time from the original 128 minutes to 42 minutes (time saving 86 minutes per piece).
The icing on the cake: at the end of the event, the guests received information on the new, interesting services offered by Mikron Tool's Technology Center. The center offers customers active support from tool testing through to the development of complete chip removal machining projects. Thus, he can free up capacities and concentrate on large series production output.