FANTASTIC PODIUM SPOT AT THE SMM AWARD!
- The new CrazyDrill Cool Titanium drill convinces with its innovative features!
Mikron Tool wins second place at the SMM Award!
According to the Global Innovation Index 2021, Switzerland is the most innovative country worldwide. This continues to be driven by technology-oriented companies such as the Swiss precision tool manufacturer Mikron Tool. Because innovation is part of our DNA. This is confirmed by achieving second place at this year's SMM Award! The amazing  CrazyDrill Cool Titanium drills designed for high performance drilling of the sophisticated and demanding material Titanium took their place on the podium! This, in fact, is the fourth award for innovation that Mikron Tool has won in the last 10 years! Just crazy!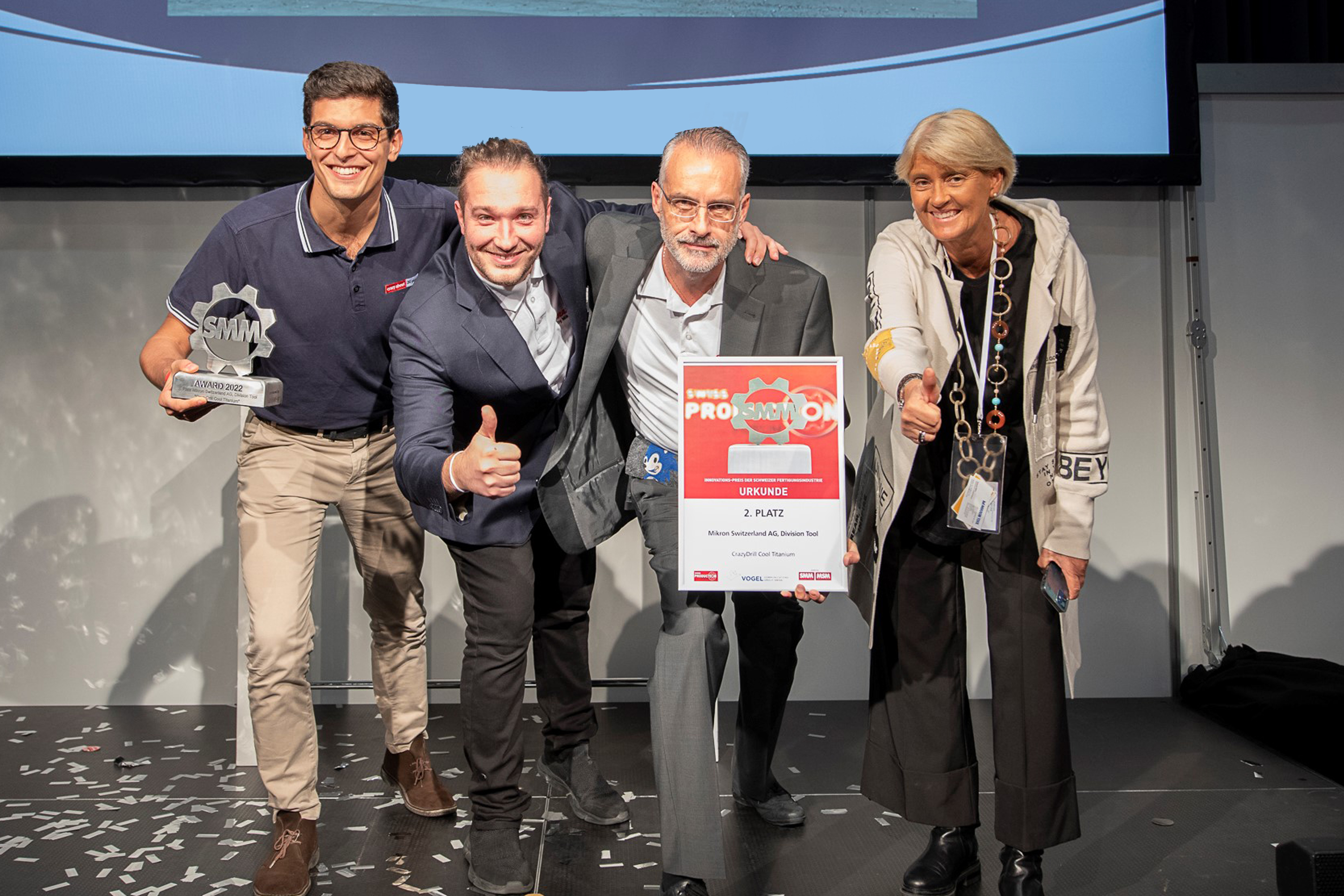 Beyond state of the art
The SMM AWARD 2022 is Switzerland's exclusive MEM industry prize. Prizes are awarded to innovations in production technology. The novelty and originality of the concept, the quality of its implementation in practice and its market potential make up the evaluation criteria. Market-ready development projects as well as new developments launched within the last 2 years are considered in the award selection. Above all, however, the product must represent a quantum leap from the previous state of the art.
5680 holes in one go in grade 5 titanium!
It's now possible! Thanks to Mikron Tool's new drilling technology developed especially for titanium. Drilling titanium is highly demanding. In addition: not all titanium is the same. Because pure titanium and alloyed titanium differ greatly in their machining behaviour. This fact formed the nucleus of the development work and allowed Mikron Tool's specialists to find – as of today – the best solution: every grade of titanium should have its own drill!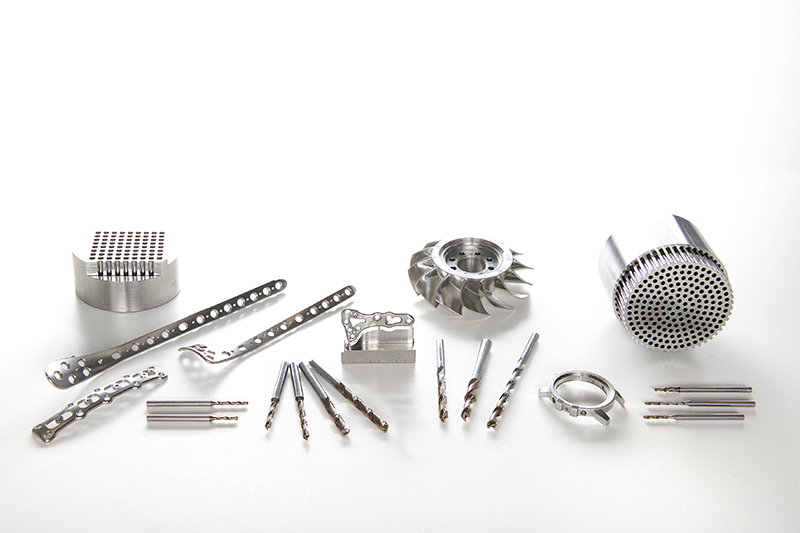 Mikron Tool has developed a high-performance drill (in the diameter range 1.0 - 6.35 mm) with material-specific geometries for the different titanium grades: one for pure titanium (PTC) and one for titanium alloys (ATC). But that's not all! A sophisticated cooling system applies 4 times more cooling lubricant to the drill tip, while a special cutting edge geometry ensures short chips and low cutting pressure. This enables perfectly controlled chip evacuation, high drilling speeds and precisely repetitive processes with optimum machining quality to be guaranteed. Such innovations are of the utmost importance to the titanium processing industry.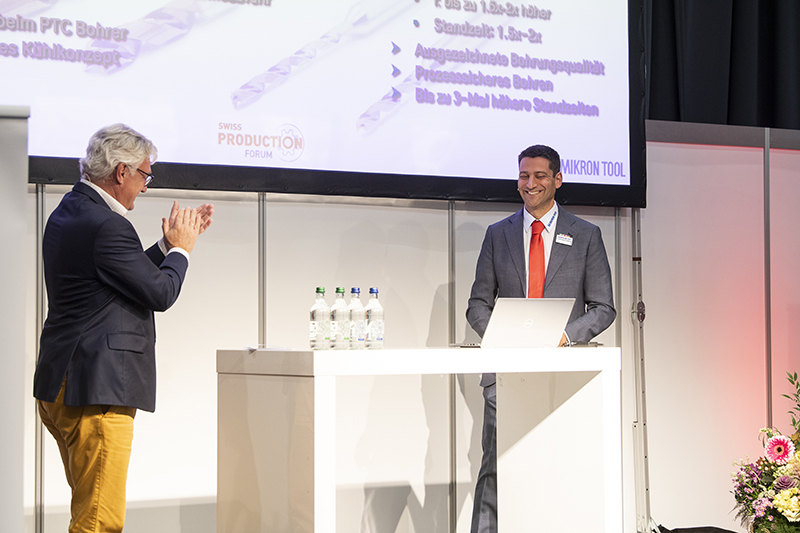 Mikron Tool perforates 250 tennis courts
So, what does drilling titanium actually have to do with tennis courts? As Sandro Tomasina, Technical Area Sales Manager for Switzerland at Mikron Tool, explained at the award ceremony: "If you want to machine titanium efficiently, you have to get to know it down to the tiniest particle. Our developers had to tinker to the point of exhaustion to understand the different properties of the various types of titanium. So many drilling tests were carried out that the perforations could cover 250 tennis courts in length."
A huge thank you!
Once again, Mikron Tool would like to thank its R&D team led by Alberto Gotti for creating a tool with such a tremendous power of innovation. In addition, our grinding experts in production who turn our exceptional titanium drills into reality also deserve a round of applause.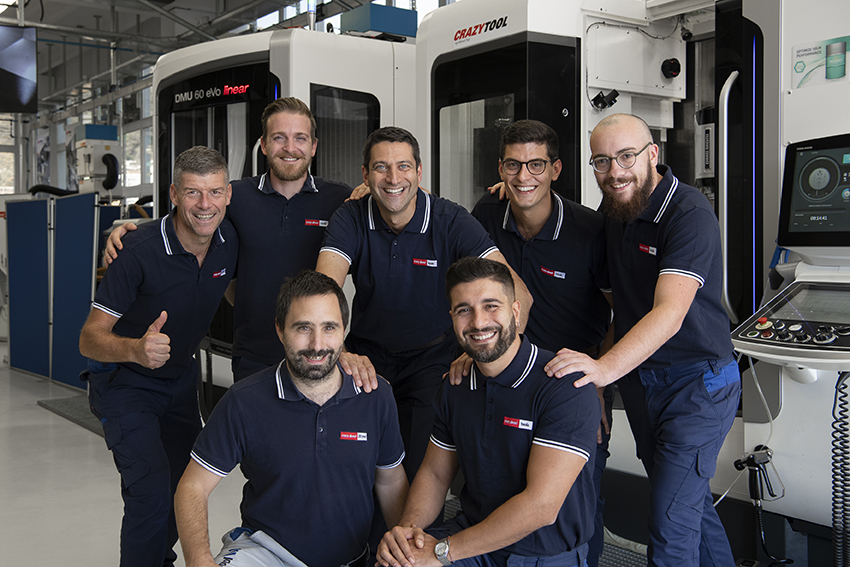 Mikron Tool sincerely congratulates any of its competitors who have consistently entered ground breaking innovations. It just makes our team in Agno even happier to have done so well at the SMM Award. Crazy yet again!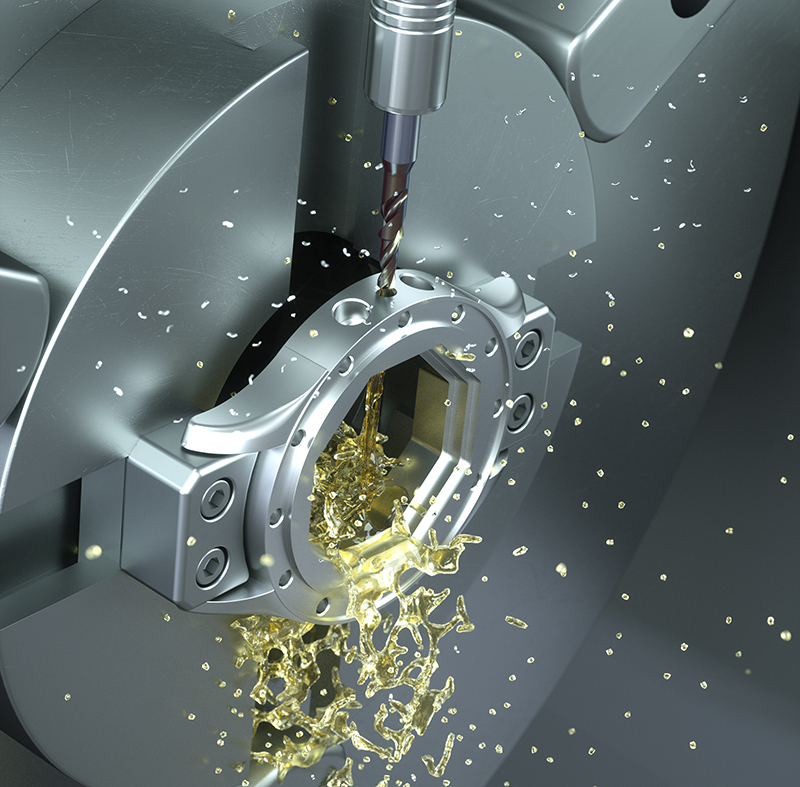 To learn more about the CrazyDrill Cool Titanium, please feel free to contact your personal sales advisor or send your email to mto@mikron.com.