AMB Stuttgart: five happy winners
- Participate also you the next time! Who visits Mikron Tool at the exhibition, wins in any case!
The Mikron Tool booth was very busy at the AMB in Stuttgart ( from the 13th to 17th September 2016). And this not only because there were interesting prizes to be won. These were only the glazing on the cake of the topic which was predominant at the booth Z320: namely the precise, fast and process safe drilling und milling of stainless steels, heat resistant and CrCo alloys.
Cooling, cooling, cooling … was and still is the key to success. Through the shank or right up to the tip of the small solid carbide tools.
It was also a key – distributed generously before and during the exhibition -, which opened for the visitors the door to the prize of a Swiss watch made of stainless steel.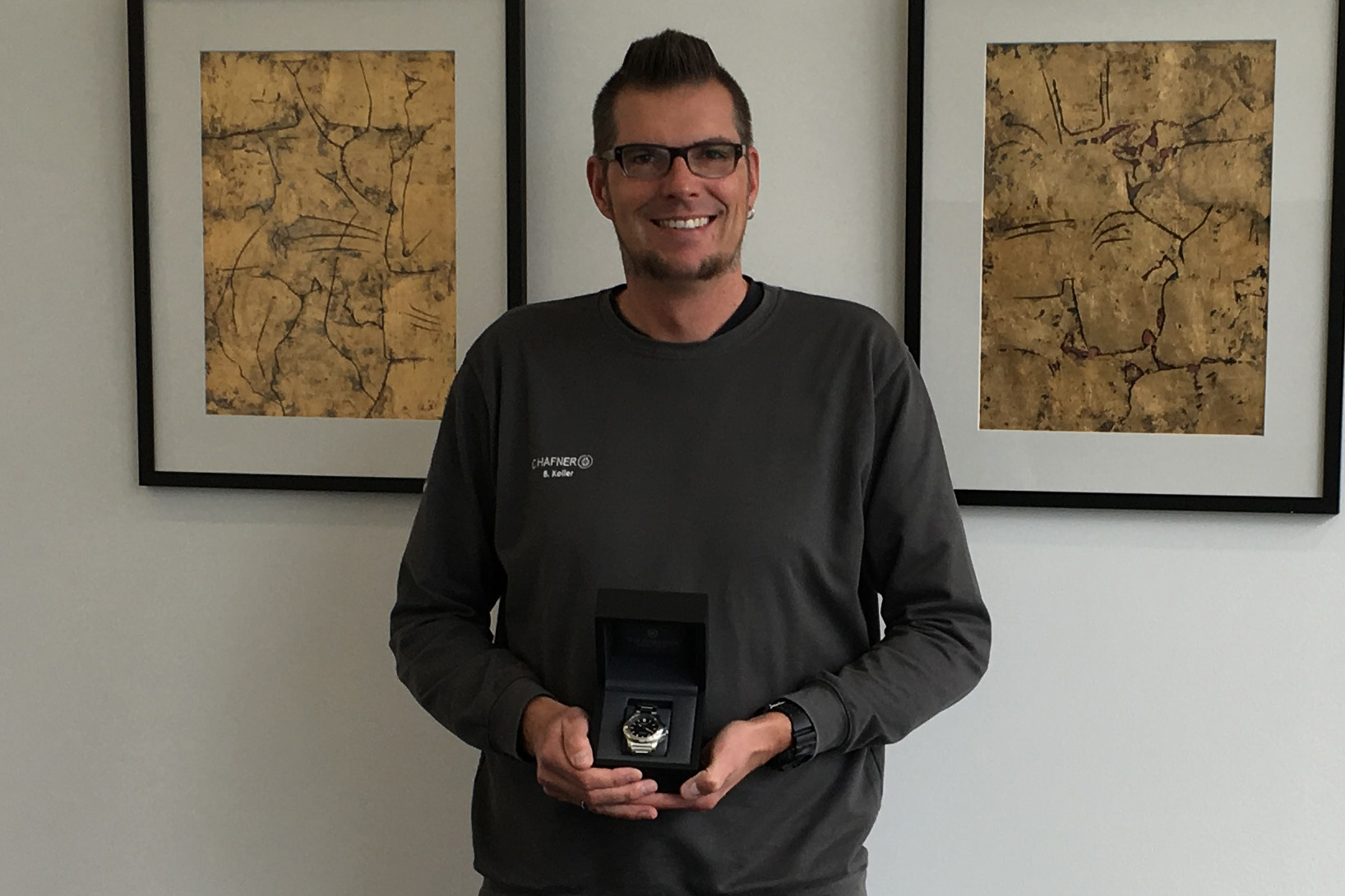 For example for Mr. Koller from the C. Hafner GmbH in Wimsheim. He already knows Mikron Tool as a supplier of high quality and innovative tools. In his company customer specific as well as standard tools are being used. Here the "right one" has won the prize. He is a passionate watch wearer and frequently switches models for different events.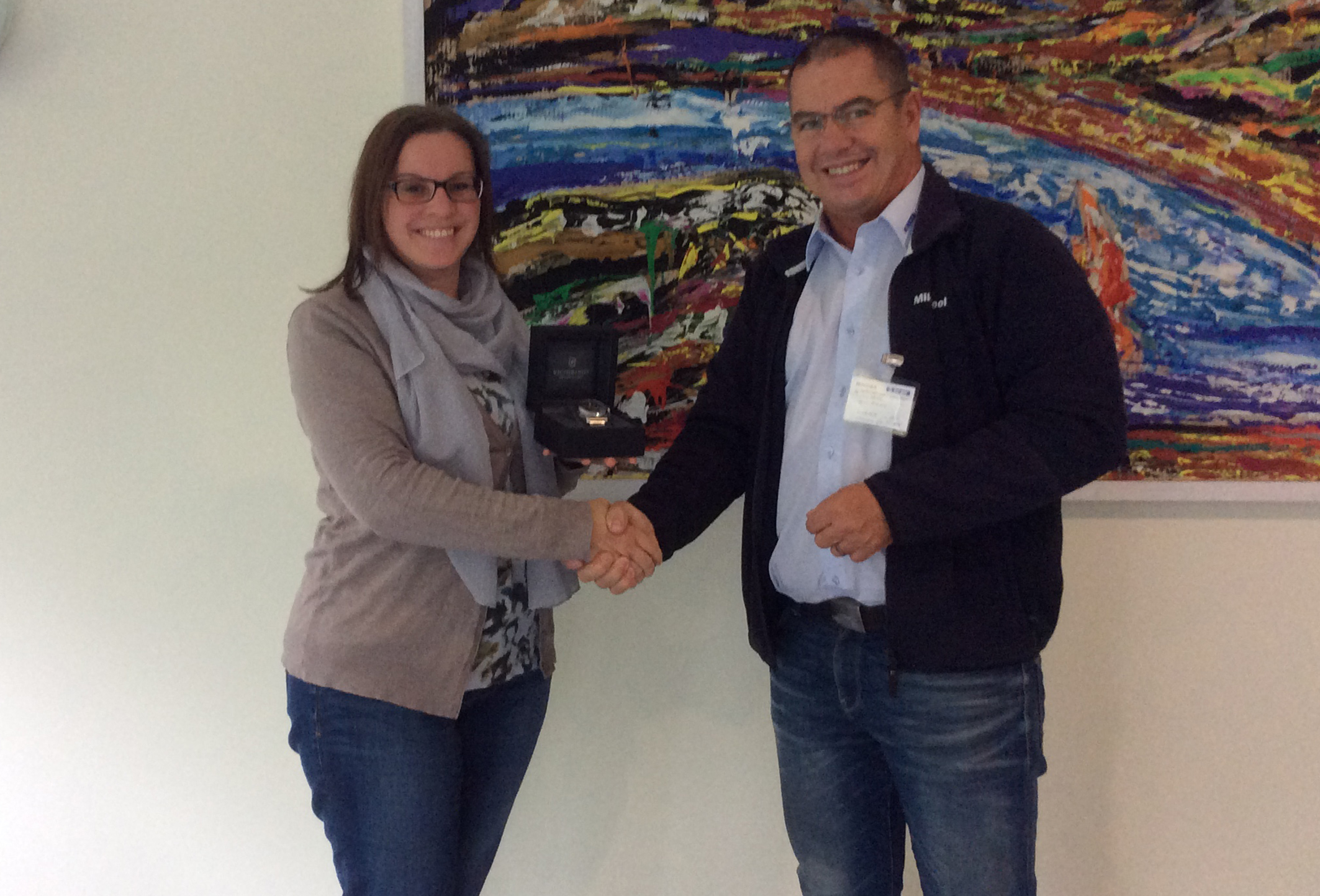 Or Mrs. Mildenberger of A. Berger GmbH in Memmingen. She also already knows Mikron Tool as a supplier of performance and precision tools and a longtime partner of her company. According to her statement, at Berger Mikron Tool products are used where others can not compete for precision and repeatability. Often these are customer specific tools, but she knows also some of the standard products. She remembers especially the newly launched tools which were presented at the booth at the AMB. She is really happy to have won.
The ones which have participated but are not amongst the happy winners are invited to participate again at the next exhibition. Mikron Tool promises that once again there will be interested prizes to be won.