Mecspe 2016
- A firm appointment in the yearly planning
Mikron Tool participates in Parma with its own booth and an attractive competition for the visitors plus presents itself a technological partner of the University of Parma.
The MECSPE exhibition develops more and more into a magnet for exhibitors and visitors. Hence the participation of Mikron Tool became a must, an interesting venue to become more attuned with the Italian market and to introduce our products and new product launches. We had many visitors at our booth and can boast top numbers on the second day. Numerous visitors showed special interest in our newly developed products: solid carbide cutting tools for small diameters for the machining of difficult material for chip removal operations.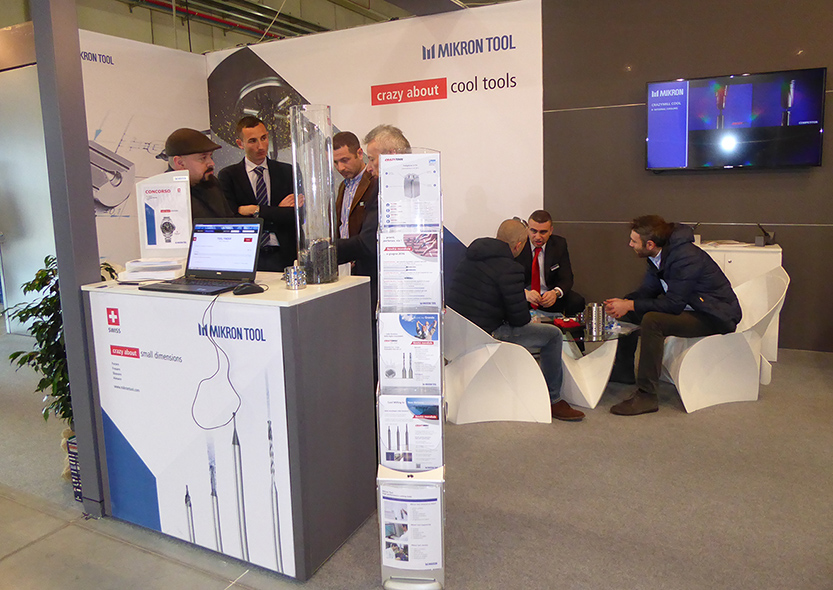 Mikron Tool products in "Action"
As in past years  the MESCSPE has made space for a joint platform of the University and the Industry.
Mikron Tool participated as a partner on the island for machining "FormulaSAE". Goal of this demo by the University Parma was to produce functional work-pieces for the automotive sector. In fact a cooling body made of Aluminum (Al2011)was produced, designed for a better cooling efficiency of endothermal engines for racecars of the "FormulaSAE". Mikron Tool sponsored different tools for this application: CrazyMill Cool for the milling operation, CrazyDrill Cool XL for deep hole drilling and CrazyMill Chamfer for the deburring. This case showed how it is possible to reduce significantly the machining time by choosing the right tools and machining processes.
Toolfinder and competition
The new search tool on the website of Mikron Tool was introduced with a competition. Anybody could win who was able to find the right tool for the right application with this search tool. And who was the lucky winner at our raffle?  Mr. Fabrizion Spagnoli of BraWo BRASSWORKING in Pian Camuno (Brescia). Congratulations!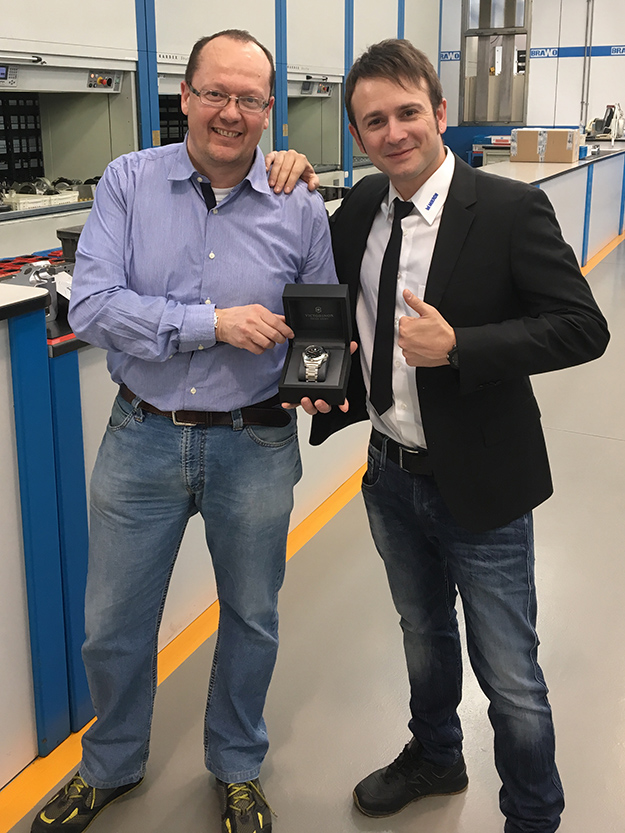 Many thanks to all who showed interest in our offerings… See you again in 2017 with additional innovative cutting tools for small dimensions for stainless and other tough to machine materials.