Cycle for Hope!
- Mikron Tool employees cycle the second time for a good cause
After the success of last year, the sports team of Mikron Tool decided again this year for a special performance, all for a good cause. Like the base-to-base tour of 2018, this year the trip went from Boudry to Agno, both being locations of Mikron Group divisions.
On June 6, nine "crazy" colleagues from Mikron Tool boarded a bus and were driven to Boudry (Neuchatel, Switzerland). On Friday morning they were first treated to coffee and croissants and a tour of the sister company.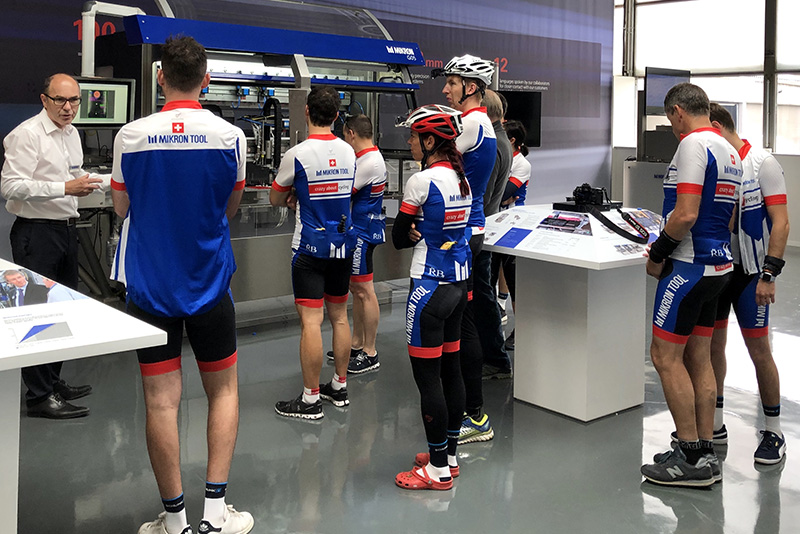 Thereafter time was right to start for real: Planned was a tour along the lake of Geneva, following the Rhone river way up into to the mountains of the canton Wallis and then over an alpine pass down to the canton of Ticino – home. However, the remnants of the severe winter did not want to play along: due to the frequent and massive snow storms lasting into spring the possible alpine mountain passes were still closed. Disappointed the cyclist had to get off their bicycles and "conquer" the challenging Furka pass on the train through the Furka tunnel.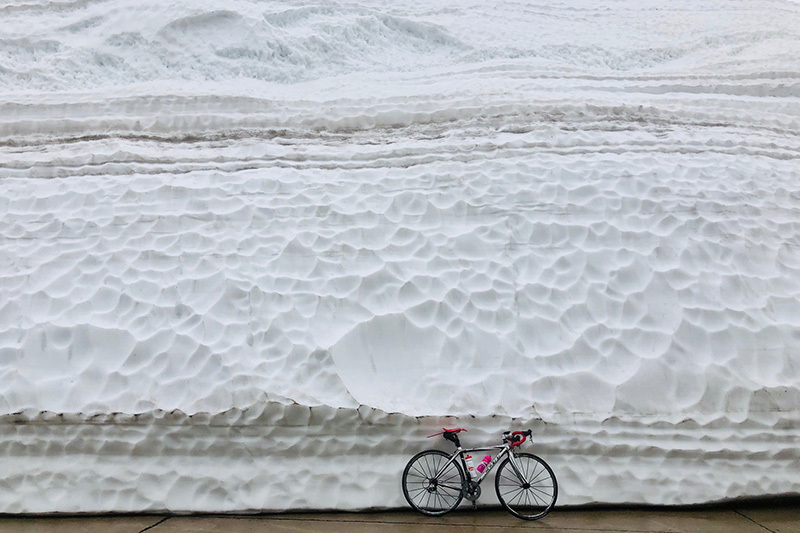 Nevertheless, there was still a (cold) highlight: Group picture at
2°C at an altitude of 2106 M on the Gotthard alpine pass.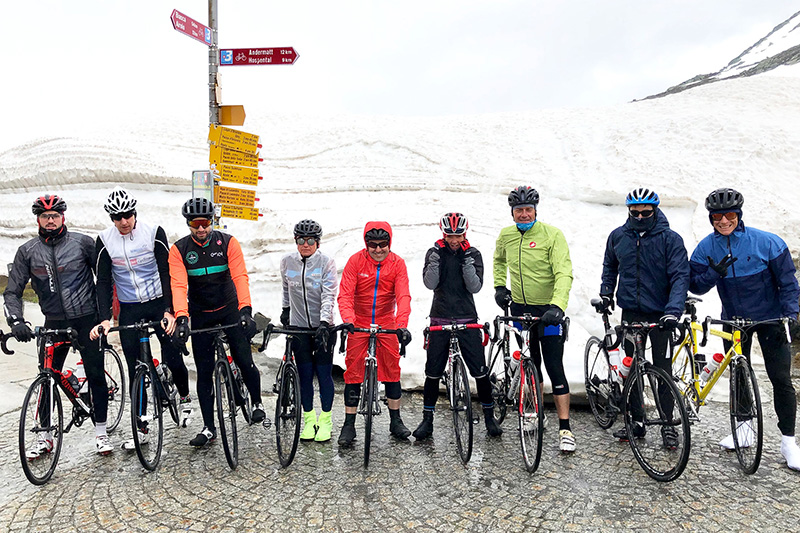 Afterwards it was mainly downhill, but even the last leg of the tour was still 120 Km. Finally, a sumptuous lunch awaited the athletes at their arrival in Agno.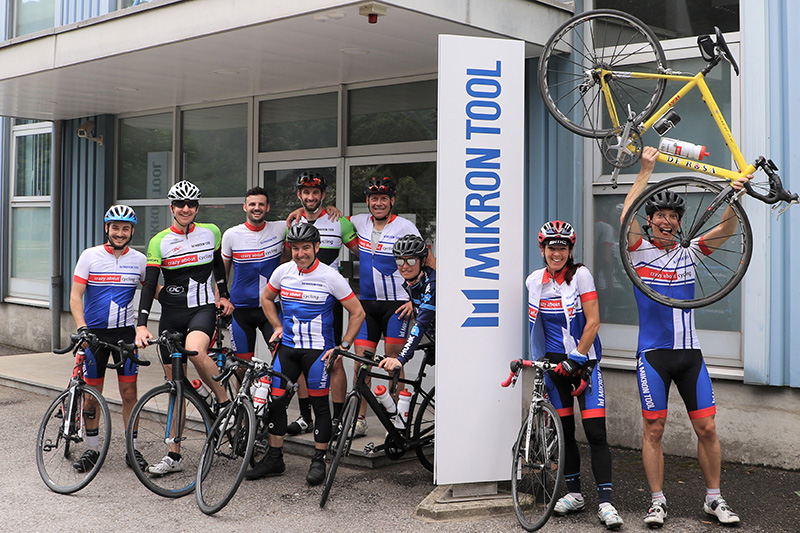 The joint effort of the group was awarded for each conquered meter of altitude by friends, families and colleagues and obviously also by a generous gift from Mikron Tool for the Green Hope cause.
"Money to fight cancer", that's the goal of Greenhope a non-for-profit organization, which uses sport events to raise money. Money for Children with cancer, for them to spend carefree moments with their families for activities such as sled dog's trips. Here you find additional information. Besides they also support young, talented athletes. So, maybe small athletes become one-day big athletes. Many of today's famous athletes act as ambassadors for this organization: Lara Gut / Ski world champion, Gilbert Gress / football coach, all Swiss Hockey Clubs in the top league and many more.